My first Online Makeup Course


This makeup course will help you learn the right techniques, the "how, where and why " because if you are here you know  having the right products is just part of it.
Let me teach how to find your signature makeup look 
If you:
Watched all my videos but you still find makeup complicated
Bought so many products but you don't know how to use them
Are stuck in your

  

old makeup routine

 

Don't understand where to apply certain products that suit your face shape
Don't know what your skin undertone is and how to pick your foundation
Have a lot of brushes but you still don't know how to properly use them
Then this makeup course is the only course you'll need to finally
 

UNDERSTAND makeup !
I made sure to use 5 models to really show you how makeup is applied on women of different ages, skin tone and skin condition!
Working as a makeup artist for almost two decades , but especially doing 1 on 1 sessions with women all over the world, made me have a better understanding about what women want and need in terms of makeup.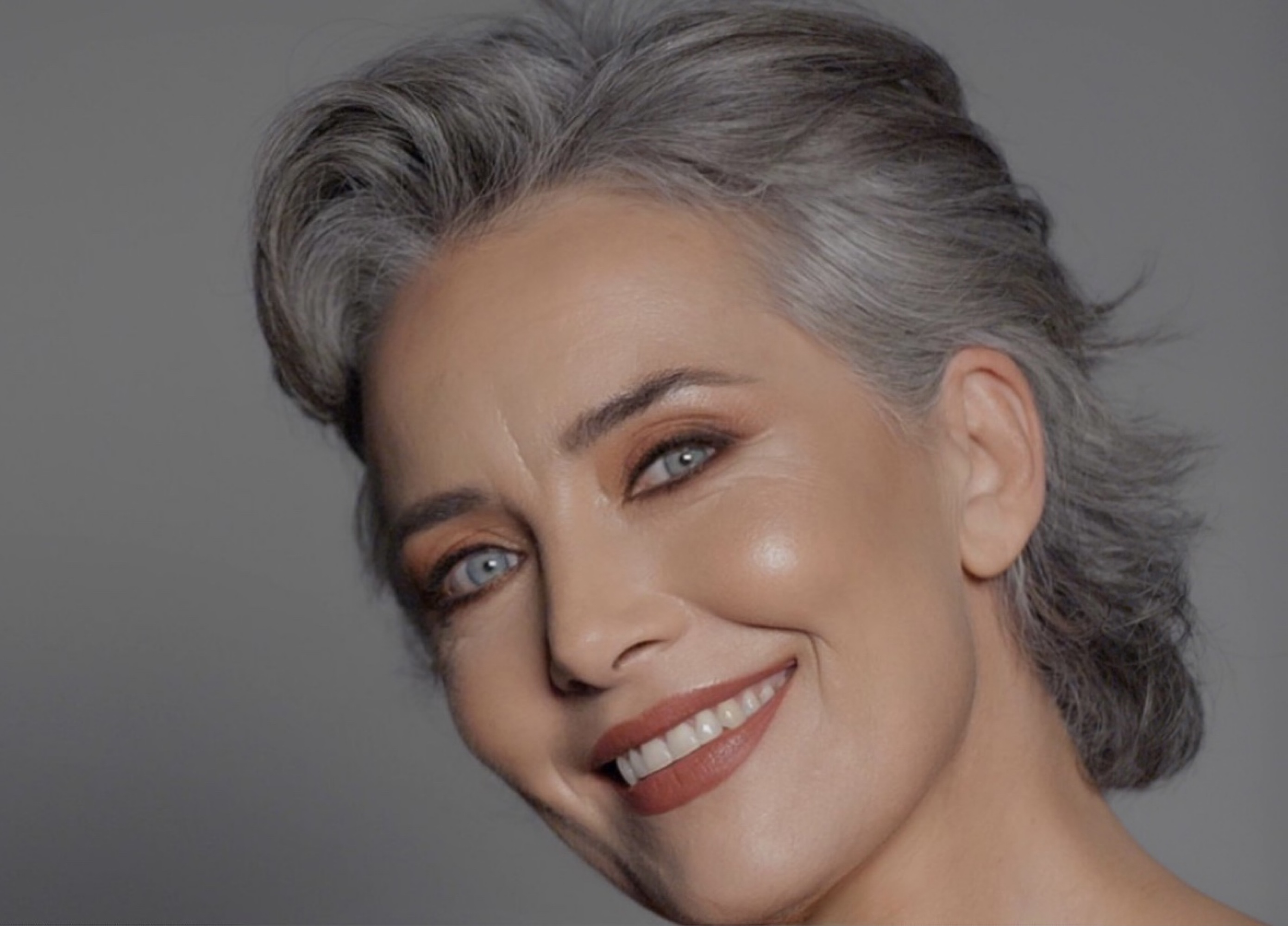 I know that:
You need a simple routine that you're confident about
You need tips that work for your age
You need quick makeup, not having to spend an hour in your bathroom
You need a signature look that you can apply no matter the occasion
It's time for you to pick your own products from the store with confidence, because after this makeup course you will know exactly what textures, what colors suit you better!
Be your own makeup artist!
This makeup course will save you time and money by teaching you how to purchase only the products you need!
Some people might say makeup is superficial, but me and you know that the right makeup will make you FEEL better, will give you confidence and it will be your armour for the days when you're not feeling like yourself or you need that extra boost!
Imagine knowing how to cover your dark circles, how to find your foundation color and texture, how to finally play with your eyes and how to apply that cream blush!
These are skills you can learn!
What you will find...
I have categorized the course into the main products that we need to do a full makeup look! You don't have to use  every single product and step I am showing, but I want you to know  how to do it if you wanted to! 
Each product: foundation, concealer, powder etc will be applied on 5 different models, of different age, ethnicity and skin condition  according to their needs. 
In this makeup course I decide to NOT focus on products, but on techniques!
After uploading more than 400 videos on YouTube about makeup products I think it was only fair that in here I would  curate all the information I've already shared, add everything I know, help you find your challenges in makeup and together to solve them. 
All the lessons in one bundle!
Need to learn it all? This Full Course will cover everything you need to learn about doing a full makeup look! It includes all of the lessons in one area for one price.
This makeuo course is right for you if:
You are a beginner and you want to learn the basics.
You know the basics but you want to create a more chic, refined makeup look.

Makeup lovers who watch videos but always scarred to try it on themselves.

Any person who wants to look better.
This makeup course is NOT right for you if:
You're a professional makeup artist and you've been working with clients for years!
You're here trying to discover new products

 .

You have no patience! I naturally speak very slow and this might piss off some people, I rather tell you now so you don't hate me later.
All Individual Lessons
Need specific help in one area or another? You can get the individual training you need with any one of the videos below:
Check your inbox to confirm your subscription